Complete Mud Rescue Package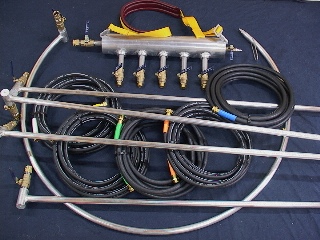 For convenience, Häst offers this turnkey equipment package that has all the needed parts, short of an air or water supply.

Included in this package is:
1 Manifold
4 Mud Lances
1 Nicopolous Needle
5 Flow Restrictors for Air
5 High quality colour coded hoses

The pricing on this package has yet to be determined. We are also considering offering this with an "Out the Door" option which will include ground shipping.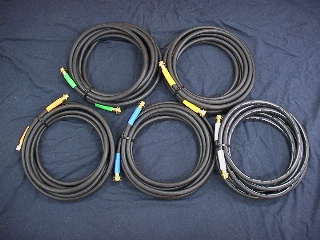 The hoses that are included in this package are a high quality 25 foot EPDM hose with a working pressure rating of 150 psi (4:1 safety factor) and a temperature rating from -40 degrees up to 190 degrees. This hose can be used with air or water and has a half inch inside diameter. This is large enough for water, and not too large for air. The fittings are brass. We have colour coded the ends for easy identification of which device is being supplied from the manifold.

To order the Mud Rescue Package, go to our ORDER Page.