Aquarium Lift XXL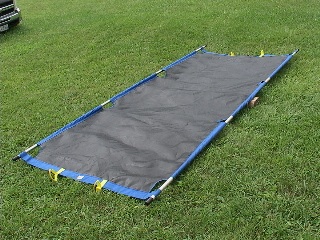 Häst was requested to make a lift for a pilot whale. With input from the customer on sizing and some requested features, the result was this lift. Some features are similar to our smaller version that we made earlier, but we beefed up the way this was constructed to be able to handle a 3,000 pound whale. The size of this lift is about 6 feet wide and 15 feet long. The center material is a mesh that is used on trampolines and on catamarans. The border is 1000 denier Cordura and can be made in any colour desired.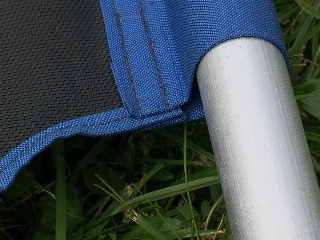 To make the seams very strong, the material was not simply sandwiched and sewn. Rather, there is a fold incorporated in the seam before it is sewn. This takes the tension off of the stitching.

In the area of the hand holds, a bridle hitch can be attached if needed for an overhead gantry lift.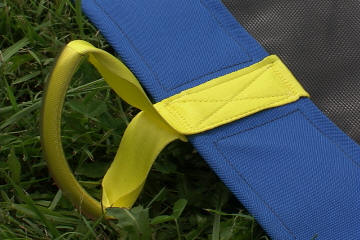 Like the seams on the sides, the handles were wrapped into the end panel so that all the tension was taken off the of stitching. In addition, tubing was placed over the webbing so that they remain open and easy to grab


Finally, the end panels can be sewn to make the lift "flat", as in this unit. Or, the loop can be shortened so that there is some sag in the middle of lift with the ends remaining taught.

This lift can be customized in other ways. Please contact us on required specifications and a quote.