Head Carry Pad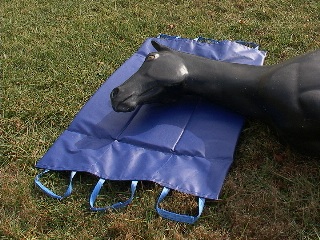 The Häst Head Carry Pad can be used in several ways. Initially, the pad can be deployed to quickly protect the head and eyes of the downed patient from mud or other immediate hazards by providing this clean surface. The head can then be manipulated into a more advantageous location for application of a head protector if available or indicated. It can also be used to provide lift as the patient is being moved, or to provide additional protection in other scenarios.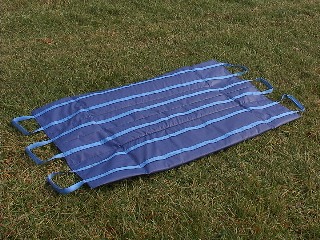 The material used is a woven polyester with a PVC coating that is both very strong and easy to clean. All of the straps are located on the down side to keep the surface that is touching the animal smooth. The straps are continuous to maximize the strength of the system, and spaced evenly to provide good support to the head. Inside the pad is 1/2 inch neoprene foam for padding. Since neoprene also is a closed cell foam, the pad provides about 16 pounds of overall floatation.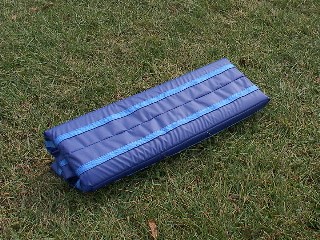 Finally, the pad has been segmented into thirds allowing for easy folding for storage.

The price on the Head Carry Pad has yet to be determined.
To Order, please go to our ORDER page.